Overseeding Prep has Started - FY2024 Rates - End of the Season Sale!
*|MC_PREVIEW_TEXT|*
Well, it's that time of year again, when the courses are usually in their prime condition, but then we step in and trim them short and dry them out, or in other words, "scalp" them. This is to prepare for overseeding with winter grass varieties. Though it might seem crazy, it's unfortunately a necessary step. We have a tight window to seed our winter grass so that you can enjoy lush greenery during the colder months. If it's too hot, Bermuda grass will overshadow the winter varieties. Too cold, and the winter grasses won't germinate quickly enough. This leaves us with mid-October as the ideal period for this task and then we just hope mother nature cooperates.
Currently, the Vistas course is closed for a few days to conduct the majority of this prep work. Come Thursday, it will resemble a Sunday US Open course: dry and fast. However, the Vistas course will stay open until Monday, October 3rd, though we'll be closing early on both Saturday and Sunday this week.
Next up is the Lakes course, which will begin preparations next week. Given that only one course will be open during this phase, we'll carry out the process in stages over the next two weeks. So, expect to see many more staff members around during your rounds at the Lakes over the next couple of weeks.
The Lakes Course will remain open until Monday, October 16th. Both courses will then be closed from Monday, October 16th to Friday, October 20th. On Saturday, October 21st, the Vistas course will reopen with the freshly seeded winter grass, but please note that it will be restricted to cart paths only for a minimum of two weeks. The Lakes course is set to reopen on Saturday, November 4th.
Starting October 1st, Summer Cooler Cards will no longer be available for purchase by non-members. Though we are open to the public for the majority of October, non-members will be subjected to the higher daily rate. Members and guests accompanying members can continue to purchase and use the Summer Cooler Card throughout October ($175 + tax). This season will be a bit unique with tiered rates based on our peak periods. While member play rates will stay constant over the winter, Guest Rates and Monthly Members Rates (beyond their initial 5) will vary according to peak demand. Find below the rates for FY24!
Our End of the Season sale kicks off on Wednesday and wraps up on Sunday, October 1. Dive in and get:
25% off Balls and Gloves
25% off Any Bags (With 20 new arrivals just yesterday!)
40% off Apparel (Excluding hats)
50% off WBVGC Tree Shirts
50% off Green Dot Items
60% off Red Dot Items
Act quickly before the item you've had your eye on is snapped up! Also, we've been informed by Ping that their last-generation G425 is back — but only while stocks last.
It's been a fantastic year, and we're gearing up for an equally memorable FY2024!
Record Breaking Temperatures are Requiring an Increase in Watering
*|MC_PREVIEW_TEXT|*
As you might have heard, we have now had our 25th day in a row above 110. Since today is July 25th, that means every day in July has been over 110. With the record-breaking temperatures that we are experiencing it goes without saying that water usage has increased significantly to keep the Bermudagrass from turning brown and dying.
With the unprecedented 25 consecutive days of above 110-degree temperatures, we are doing everything in our power to keep the grass alive. We have heard from a few that we are over watering. Unfortunately, the current weather conditions do not provide a proper growing environment for any plant life whatsoever, especially turfgrass. Without the extra water the grass will wilt and eventually die. This scenario is no different for a person exposed to these extreme conditions with little to no water to drink.
We are hoping that the arrival of the monsoon moisture will assist us in getting through these dog days of summer. In the meantime, you can rest assured that we will continue to do what is needed to get the golf courses to survive these record-breaking temperatures.
Thank you for your understanding and we hope everyone stays cool and safe.
Correction to prior email sent regarding Kris Desmarais' departure from Westbrook:
"Kris is currently on pre-scheduled vacation and will return on Thursday with his last day at Westbrook being Friday, JULY 28th at the Lakes Course."

WBVGC: Rakes Are Coming Back to the Bunkers on Monday, June 12th
Exciting news, starting Monday, June 12th, we're bringing back the rakes to our bunkers at Westbrook! But don't worry, we want to make sure everyone is on the same page and will keep the current bunker local rule during a transitional period, which will end on Monday, July 17th.
Now, it's been a while since we've had to rake bunkers at Westbrook, so we've got a great USGA video for you that explains the proper way to rake a bunker for the fairness of all. You can check it out below:
USGA Video on Properly Raking Bunkers
In the video, you'll notice they mention that different courses have different preferences for rake placement. Here at Westbrook, we prefer rakes to be placed inside the bunker. Why, you ask? Well, it helps speed up our maintenance prep in the morning. So, please remember to place rakes inside the bunker on a flat spot near the edge. Avoid the back edges or any steep faces that could cause your ball to rest against the rake.
Now, let's dive into some tips for proper raking. We want to make this process as efficient and enjoyable as possible:
Find optimal entry and exit points to minimize raking by locating the lowest point around the bunker, saving time and reducing deep impressions and footprints.
Be a rake-toting golfer! Enter the bunker with the rake in hand to eliminate extra trips, as it's allowed and encouraged. Avoid letting it touch the ground until placing it down before your shot to minimize the area to be raked later.
Place the rake behind you before taking your stance to prevent sand disturbance and unnecessary footprints. Place it within reach of your stance for easy retrieval.
Smooth it out! Use the rake as you back out of the bunker, starting with areas showing play signs. Pull the rake in a straight line toward the bunker's edge, being cautious not to pull excessive sand. If needed, gently push away to even the surface and restore an even bunker while erasing footprints.
Step out and finish up! Gracefully exit the bunker onto the grass, rake the remaining small area with your footprints, and remember to place the rake inside the bunker on a flat spot near the edge to avoid trouble with back edges or steep faces.
Thank you for being a valued member of the Club, and we're excited for a smooth transition with rakes back into the bunkers. So let's grab those rakes, enjoy our game, and leave the course better than we found it!
Follow Us On Social Media:
WBVGC: 2023 USGA Agronomist Report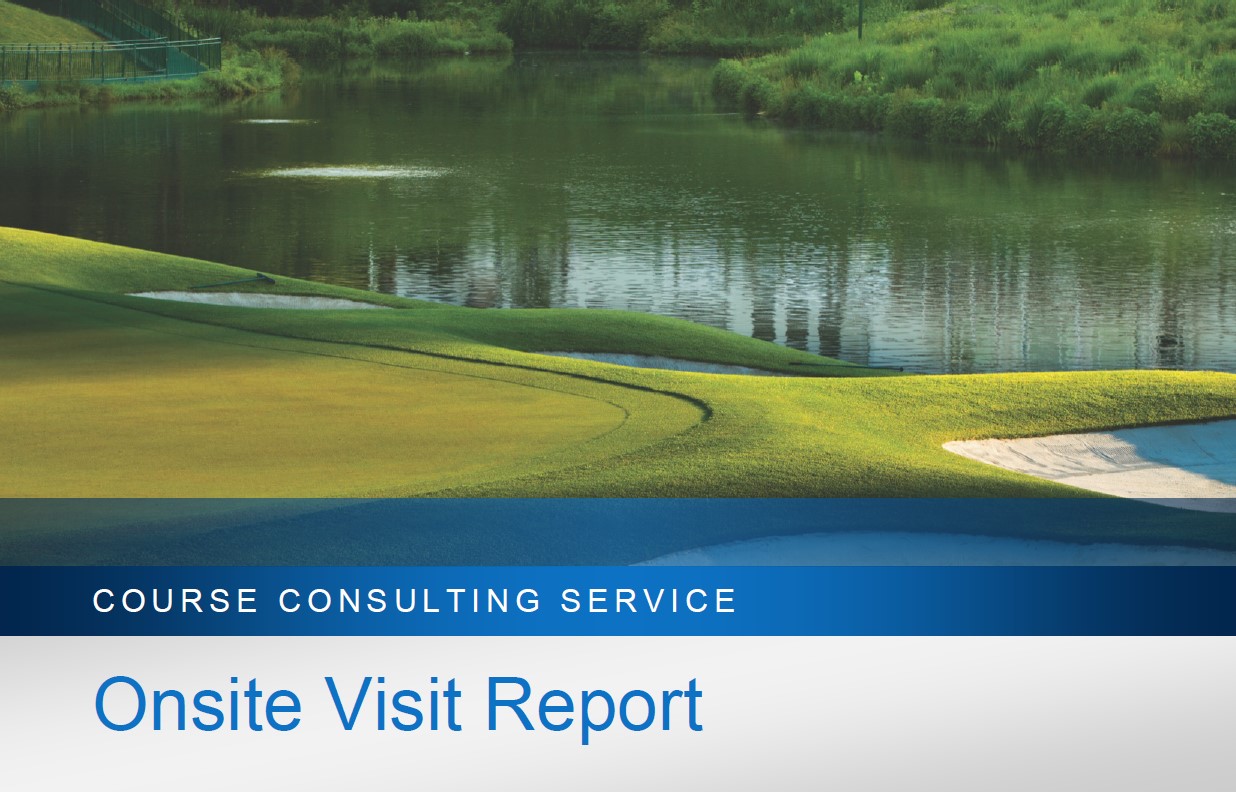 We recently hosted a Course Consulting Service visit conducted by Brian Whitlark, an agronomist from the United States Golf Association (USGA). The visit aimed to assess the condition of our courses and provide recommendations for improvements.
Attendees included Dan Benefiel, Al Curtis, Bob Harris, Robin Krapfl, Jake Lucero, Don McNamara, Jill Riedel, Brandon Evans II (Director of Golf), David Escobedo (Head Golf Course Superintendent), Jose Murillo (Superintendent, Lakes Course), Brian Gietka (USGA Green Section), and Brian Whitlark (USGA Green Section, Agronomist | Green Section | West Region).
During the visit, Whitlark observed significant progress in turf reduction on both the Lakes and Vistas Courses since the previous year. He praised the efforts of David Escobedo, the Golf Course Superintendent, and Jose Murillo, the Superintendent of the Lakes Course, in maintaining good aesthetics and playing conditions for Westbrook Village members.
The course visit fostered discussions on various aspects of golf course playability and conditioning. The following topics were covered:
Putting Greens: The greens were found to be in good health, with the Vistas greens firmer than the Lakes greens. Recommendations included utilizing spiking and small-diameter venting operations to improve water penetration and increase receptiveness, performed routinely on a monthly basis.

Fairways: Slicing, a technique used to enhance water penetration, proved effective in improving fairway conditions. The agronomist emphasized the importance of a proactive transition management program for bermudagrass, including slicing, lower mowing heights, and the use of specific chemicals. Strategies to address worn turf along lake edges were also discussed, along with adjusting overseed dates.

Tees: It was recommended to continue with tee leveling projects and consider converting to TifTuf bermudagrass.

Turf Reduction: Westbrook Village Golf Club demonstrated ongoing efforts to reduce turf, aiming to irrigate only 85 to 90 acres per golf course. These initiatives contribute to water conservation and sustainable course management.

Bunkers: While the bunkers had ample sand, compaction was an issue. Suggestions were made to use longer eyebolts on the mechanical bunker rake to routinely fluff the sand for improved playability.
The USGA agronomist's visit to Westbrook Village Golf Club provided valuable insights into the condition of the golf courses and offered recommendations for further improvement. The collaboration between club members, golf course management, and USGA representatives exemplifies a commitment to providing excellent playing conditions for Westbrook Village members. The detailed report containing additional considerations and recommendations will serve as a comprehensive resource for the club's future course management decisions.
For a more in-depth understanding of the visit and its recommendations, the complete report is available for review here. It provides a comprehensive analysis of each topic discussed, including observations and specific recommendations tailored to the Lakes and Vistas Courses.
View Past USGA Reports
Follow Us on Social Media:
WBVGC: Open to the Public May 1 - May Rates - Summer Cooler Card - Summer Closure Schedule
We are getting ready to enter our Summer season. On May 1 we have multiple changes occurring:
The golf courses will again be open to the public.
We will go into May rates.
The Summer Cooler Card will be available.
May Rates & Summer Cooler Card
We will be lowering rates May 1 in transition to our Summer Rates that will begin when the heat goes up and demand begins to slow later in the Summer. We had run into a situation in 2017-2019 where we had too high of a demand for non-member play and it was difficult to accommodate the number of cooler cards we had sold. In addition, the dramatic increase in outside play at a very low fee had a negative impact on membership. The addition of our May rate structure and increase in cooler card price has added extra membership benefit, assisted with rising costs and aided in creating a better atmosphere at the club. Below you will find the posted May Rates.
2023 Course Closure Dates
The Summer months are when our bermudagrass comes out of dormancy and boy does it grow. The bermudagrass does not begin to thrive until the Winter grass begins to disappear. The period where the winter grass starts to die and the bermudagrass starts to thrive is called "summer transition". This period is similar to the month of October when we plant the winter grass, except during the summer we keep both courses open, dont need to scalp the turf, and dont need to seed. To aid in the preparation for the summer transition each course will be closed once a week starting mid May. Once we get further into the season, course close dates are then required to keep up with course maintenance and prepare for the upcoming season. Right now is when we start actually preparing the turf to have a quality overseed in October. Please note the following summer close dates to ensure your tee time is scheduled accordingly. As the weather conditions changes, so do our close dates. You can get the latest close date schedule on
our website calendar.
Open to the Public May 1
We have been extremely successful converting to a private club November-April. This is generally not an easy process, but we have gained a tremendous number of new members with this addition, our great course conditions and our very active members. Generally, through the end of April we have many of our snowbirds begin to return to their summer homes. Over the past three seasons we have had a dramatic increase in Annual membership with more and more members staying the entire summer or at least through May. We have had to readjust rates as described above as well as change tee-sheet practices to assist in retaining and gaining membership benefit.
Over the next few months you will see many tee-times blocked off with "Member Only" typed in. These are placeholders that the golf shop will periodically add to the tee-sheet to reserve for members and or add a buffer between non-member and member play. If you see one of these times in Chelsea, it is open for you, our members, and anyone you would like to bring to the club. You will need to contact the golf shop to reserve one of these times.
During the summer we begin to see many member groups schedule as three-some's and or have many cancellation by the date of play. We have much more daylight in the summer and less play which makes three-some play possible during the hotter months. Please attempt to only reserve the times you will need and if you have changes, please notify the golf shop ASAP. Getting your final numbers correct (especially for morning times) assists the club in maximizing revenue during these months. The revenues generated during these months assist in the formulation of your annual dues and capital improvements. During May we only allow non-members 2-day advance reservations so every bit you can help in keeping your times accurate goes a long way with revenue.
We are expecting a very warm summer, but as you annual members know, its not that bad :) Thank you for being a member of such a great club. We look forward to seeing you on the courses!
Stay Up To Date and Follow Us on Social Media